ACCESS TROUW'S TOP STRATEGIES FOR MANAGING PIGS THROUGH HEAT STRESS
Few things in life are as unpredictable as the weather, but one thing we can be sure of every year is warm weather in the summer months. Heat stress is top of mind now as we experience summer weather across Canada. Download Trouw Nutrition's strategies to help prevent and manage through heat stress, including ventilation, water management and nutrition advice.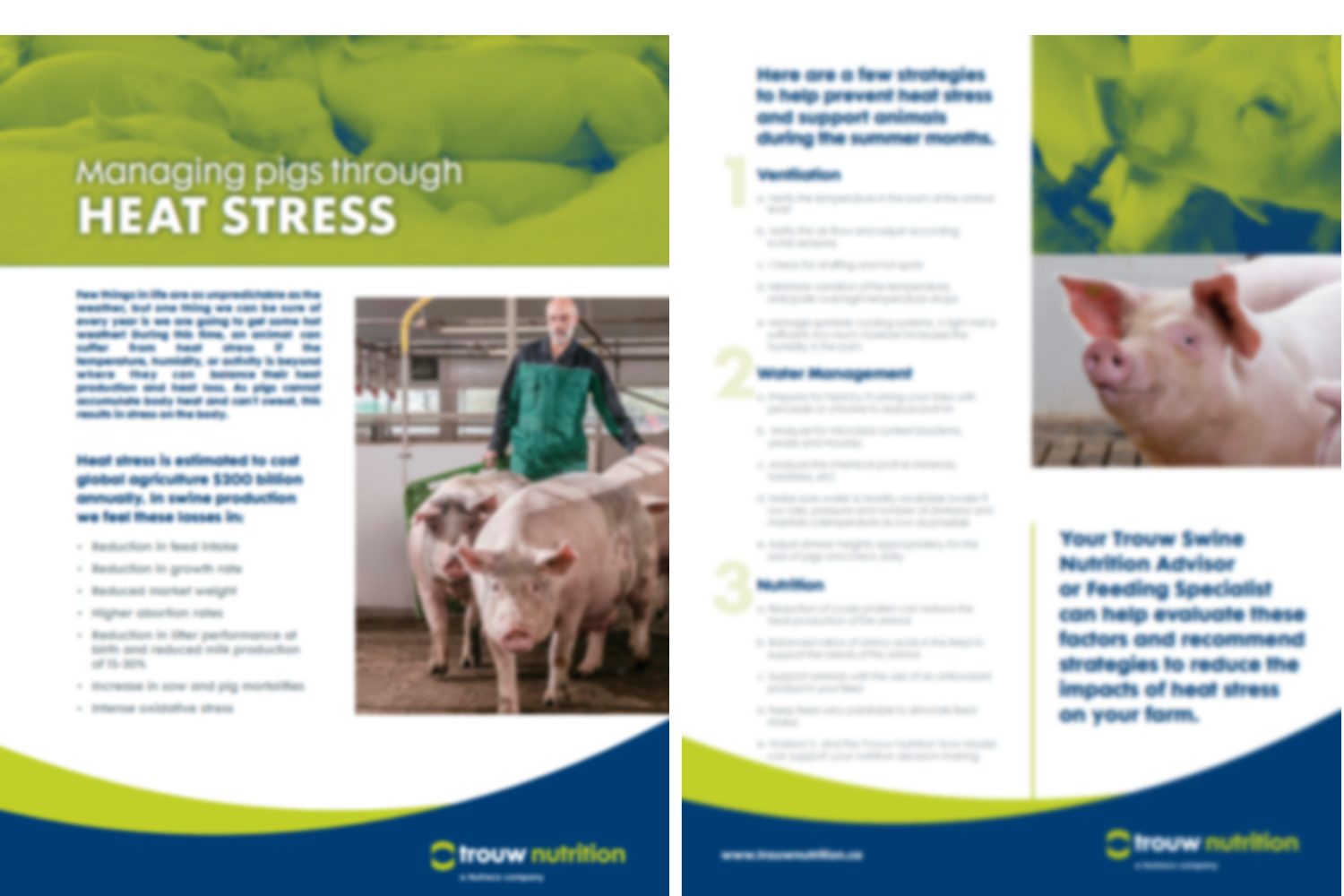 Fill out the form and download your copy now.