Everything we do is driven by passion and backed by science.
Who We Are
Trouw Nutrition Canada has strong roots in the Canadian agriculture industry, providing nutritional services and support to Canadian farmers since 1937.
Over the course of the past 80+ years, the business has grown from having Shur-Gain feed dealers in Eastern Canada and building Landmark and Hi-Pro Feeds facilities in Manitoba and Alberta respectively, to now having facilities and operations located across Canada – from British Columbia to New Brunswick – operating as Trouw Nutrition Canada.
Today, Trouw Nutrition Canada employs a team of 1,450 dedicated and passionate professionals. Farmers who work with us collaborate with our team of trained nutrition advisors, nutritionists, technical specialists, customer service and operations staff.
We are rooted in innovation, with a strong commitment to global research and development that is validated here in Canada by our team of research scientists and technical specialists.
We are dedicated to supporting our customers with innovative solutions to help them achieve their goals. We do this by translating the latest science into practical nutrition and farm management solutions for Canadian livestock and poultry farm businesses. We help farmers find smart ways to feed, house and handle animals, create a healthy environment and prevent illness through our LifeStart program, our Healthy Life approach and our dedication to sustainable precision farming.
In Canada, a dealer network supports our business across the country – Shur-Gain feed and solutions in Eastern Canada, and Hi-Pro bagged feed products in Western Canada – delivering products, solutions and expertise locally. Our Shur-Gain products are also available through a network of Feeds 'N Needs stores in Atlantic Canada.
We also develop and manufacture products for companion animals with a dedicated facility in St. Marys, Ontario. Our Companion Animal team is devoted to utilizing our nutritional expertise and solutions to nourish the world's pets.
Trouw Nutrition, a Nutreco company
We are a part of Trouw Nutrition, a Nutreco company, which has operations and facilities in 105 countries around the globe. Trouw Nutrition is a company that deeply cares about building a more sustainable future, both for our industry and for people everywhere.
We are committed to the translating science into actionable, practical nutrition and farm management solutions to help our customers produce quality meat, eggs and milk.
Learn more about Trouw Nutrition's global presence here.
About Us:

Nutrace
We don't just manage quality, we take it to the next level.
Nutrace® is Trouw Nutrition's company wide management program that ensures feed-to-food quality and safety.
Through Nutrace, we focus on all aspects of quality with an added emphasis on feed-to-food safety, setting uncompromising standards from feed and pet food raw materials through to finished products and help to minimize our customers' exposure to risks.
The program has five pillars that represent the foundation upon which we safeguard the manufacturing of high quality feeds and pet foods from high quality raw materials.
Certified quality and food safety
Certification against leading international safety and quality standards, and strict internal procedures form the basis of consistent sourcing, formulation, production, storage and logistics.
Ingredients & supplier assessment
Continuous ingredient and supplier assessment ensures that only safe and sustainable raw materials are used in the production of animal feeds and pet foods.
Monitoring & control
Global monitoring and control systems prevent the presence of undesirable substances in our products.
Risk management
Risk management procedures ensure an effective and professional response should the need arise.
Tracking & tracing
Tracking and tracing systems guarantee rapid, efficient information flows between Trouw Nutrition, our suppliers and our customers. This rapid flow of data is essential for implementing dynamic recall systems.
All Trouw Nutrition Canada facilities are certified under the Animal Nutrition Association of Canada's Feed Assure program.
Our Pet Food facility in St. Marys, ON is certified under FSSC 22000.
Vision
Creating a brighter future from planet to plate.
Mission
Feeding the Future – is our reason for being. It inspires us every day and gives what we do meaning and urgency. It is centred around the reality that our global population is growing rapidly. By 2050, nearly 10 billion people will inhabit the Earth – and we will need to produce 70% more food to feed them, without depleting the planet. Add to these mouths the growing number of their four-legged friends that also need to be fed. This is an enormous challenge that we share across the feed-to-food chain, and we are committed to playing our part.
Together with our parent company, Nutreco, and our sister division Skretting, we believe we can drive a transformation in how our industry operates. We can guide milk, egg and meat farmers towards a circular agriculture system that uses land and resources more sustainably - helping feed the growing population and at the same time building trust between people in our farming communities and our cities. With a presence in all stages of the value chain – including operations focused on animal nutrition, sustainable animal production, processing and distribution – we bring unique insights and reliable experience to this challenge.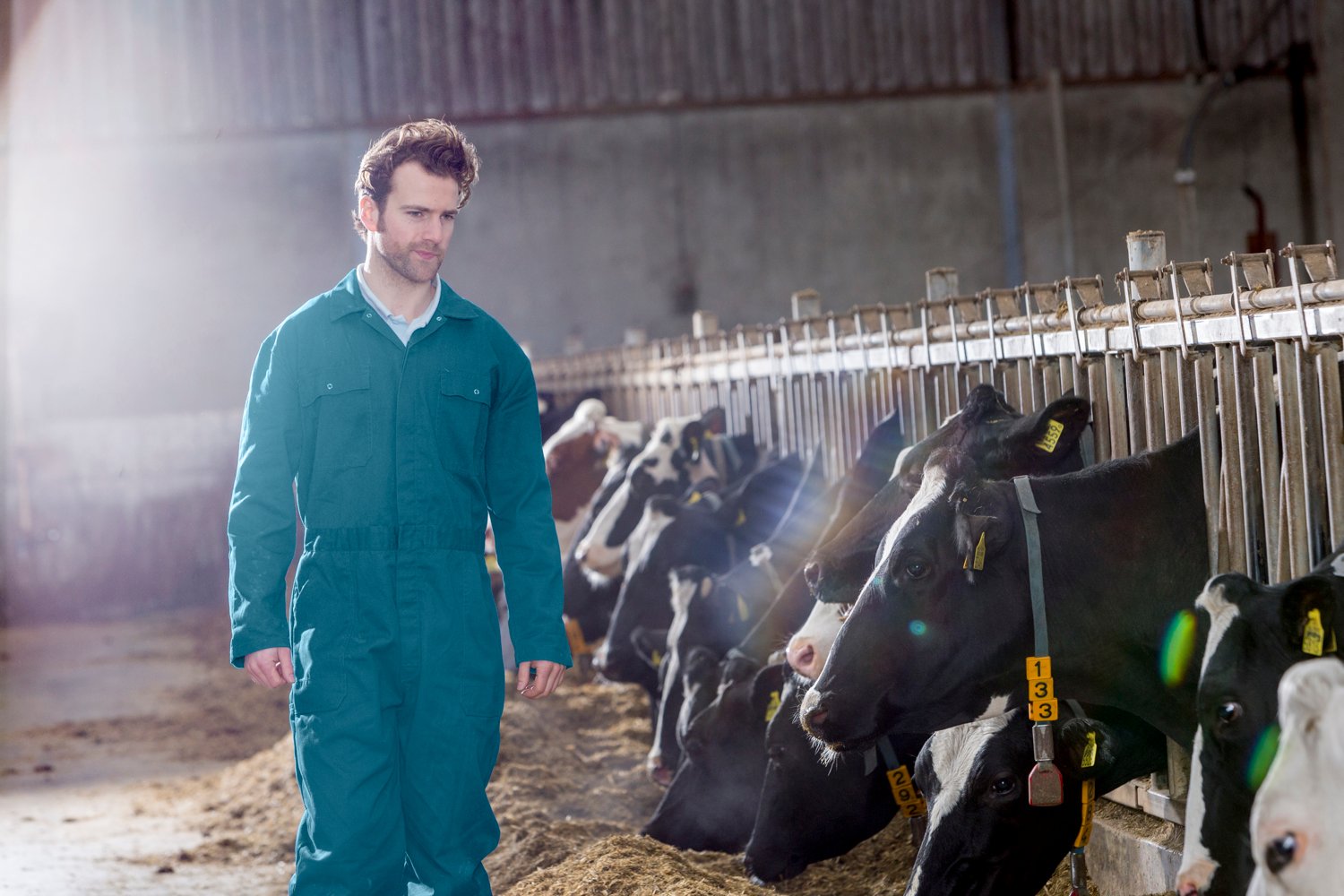 Values
Our values reflect the culture of our company, our promise to our customers and our purpose of "Feeding the Future". Trust, Inclusivity, Curiosity, Integrity and Passion underpin our fundamental beliefs and guiding principles of how we do business.