Taking sustainability from concept to calculation with Watson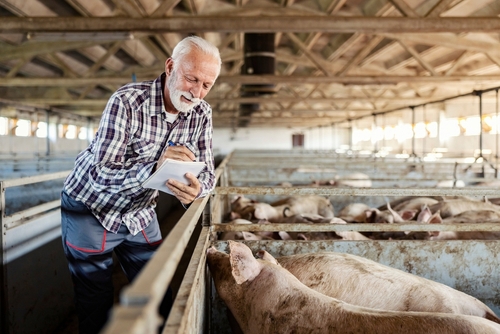 Swine production across Canada has long recognized and relied on the decision-making capabilities of commercial swine models. Trouw Nutrition has developed and refined the Watson swine model over the past 15 years to be an industry leader. The key production elements on nutrition, management, health, and economics are all integrated in a tool that allows for unprecedented decision-making capabilities for the swine industry and producers.
Consumer demand, corporate responsibility and other factors have all come together to show the requirement for sustainability metrics in pork production. Life Cycle Assessment (LCA) capabilities are now the benchmark for carbon footprint reporting. Key metrics have been identified globally to report greenhouse gas (GHG) emissions associated with pork production. These values being reported account for feed ingredient production and transport, milling, animal consumption and excretions, and manure storage. This creates a robust reporting of the carbon production associated with all types of swine production across multiple regions.
With the embedding of LCA capabilities into Watson, production and diet information has been harvested from 9 global swine producing geographies to build a benchmark of production inputs for sow, grow-finish and nursery production. These standard values for feed represent the region, while the production values of the animals, manure storage and energy inputs are all editable by the user to most accurately represent the producers.
The final aspect of running the sustainability feature of Watson is to map the ingredients present in the feed to the ingredient database housed by third party organization SimaPro. This linking to an external database gives us reliable foot printing results. All of the mapped feed ingredients give the user the ability to select ingredients from unique sources that account for the specific growing practices and transportation. These values are also editable by the user to represent the customer specific ingredient transportation values in order to make the benchmark as accurate as possible.
When all data is complete, and the assessment is run the user is shown results in multiple reports presenting green house gas emissions on a per kg or per pig basis. Although the sustainability feature does not optimize for emissions it offers a picture in time of the situation on farm, and allows producers to identify key influencers on emissions and develop a mitigation plan. The user can then implement changes and run a second sustainability simulation to test the improvement on the footprint of the customer.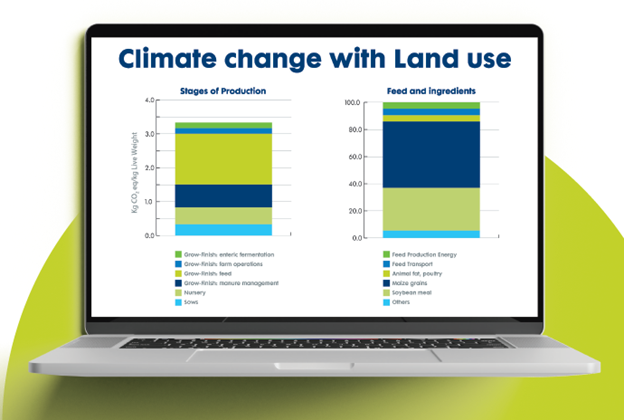 Sustainability is an exciting new metric that we look forward to using with producers across Canada and the globe. This newest feature in Watson is an industry leading technology for commercial production and takes the guess work out of sustainable options.
Reliable inputs, sustainable outlook.