Proofs of Performance
We're proud to be a part of Canada's amazing dairy industry and honoured to partner with some of the hardest working individuals and most innovative operations in the country. Here we showcase some of these amazing family farms to see how they thrive and succeed in today's ever-changing market.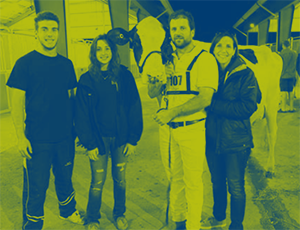 Sprucetone Farms
A History of Growth
This award winning dairy operation is putting up big numbers. See how innovation, people power and precision feeding are helping them thrive and grow.