15% Hog Grower/ Sow Pellets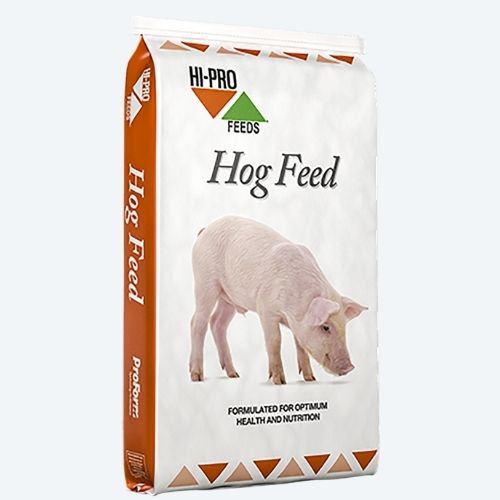 Product Number: 13341085
This product is only available from Trouw Nutrition dealers in British Columbia, excluding the Peace River and east Kootneys region.
Product Information
Directions For Use:
Following the HP Pig Starter Pellets, feed Pro-Form 15% Hog Grower/Sow Pellets from approximately 30 kgs body weight through to finish. Offer Pro-Form 15% Hog Grower/Sow Pellets to dry sows at the rate of 1.8-2.2 kg per head per day, depending on body weight and condition. Avoid feeding to sows who are too-fat or too-lean. Sows that are nursing should be fed a full diet. Always provide clean, fresh water.
Caution:
Directions for use must be carefully followed.
Ingredients:
A list of the ingredients used in this feed may be obtained from the manufacturer or registrant.
This feed contains added Selenium at 0.3 mg/kg.
Feed Analysis
Crude Protein (min) 15.0%
Zinc (act) 175 mg/kg
Crude Fat (min) 3.0%
Copper (act) 125 mg/kg
Crude Fibre (max) 8.0%
Vitamin A (min) 9,000 IU/kg
Sodium (act) 0.2%
Vitamin D (min) 1,500 IU/kg
Calcium (act) 1.0%
Vitamin E (min) 50 IU/kg
Phosphorus (act) 0.7%
Individual results from the use of this product may vary due to management, environment, genetics, health and sanitation differences. Therefore, Trouw Nutrition Canada, Inc. does not warrant or guarantee individual results.